What's a Lead?
A lead is an individual or organization who has an interest in what you are selling.  Rather than gaining interest from a stranger, the customer heard about your product or service from sharing contact information in some way or another. For example: a customer may hear about the advertisement from an online survey, subscription, email, etc. This is an advantage for businesses because it opens the door to communicating the existing needs of that potential customer.
What's Lead Generation?
Lead Generation is the process of finding strangers interested in the product or service and converting the potential customer into a lead. In other words, lead generation is the process of finding new customers and potentially converting those new customers (or leads) into a sale. With the use of todays technology, lead generation focuses on digital marketing to find potential leads.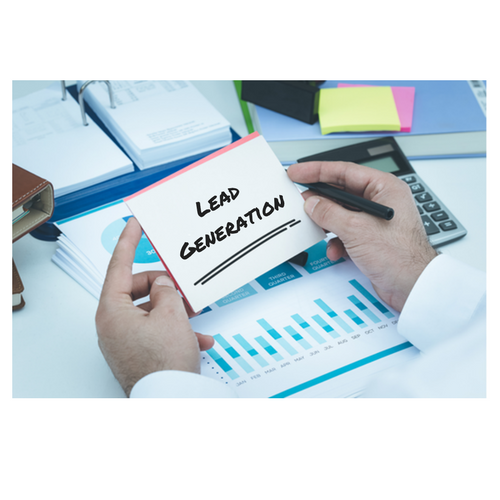 Why is Lead Generation Important?
With the rise of technology, the buying process has changed and marketing companies are looking at new ways to advertise. You must now learn how to be found by adapting to market to a niche group. With lead generation instead of you trying to cold call a stranger, you can advertise more organically and let the potential customer initiate the relationship with you. This is important because it is a more natural way for the customer to buy your product or service in the future instead of feeling pressured to buy.
How to Generate a Lead
Landing Page:
A landing page is a web page that brings in potential customers to convert into a lead. It advertises what product or service you are trying to sell. A landing page must but user friendly and designed in a way to attract the potential lead. Without a landing page you have no way of gathering any information on that customer which makes it difficult to produce leads.
Forms:
Forms are a way to capture a potential customers information. Usually found on a landing page, a form is a great way to capture a lead by collecting the information necessary to contact the customer in the future. The visitor on your landing page should not have to scroll down to see the form so ensure that it is visible when entering your website.
Call-To-Action:
CTA is a button or image used to direct traffic to your promotions or offers which will help generate sales leads. It is a strategy used to let the visitor on your page know what to do next if they are interested. For example, phrases used for CTA include: sign-up, register, subscribe, follow, share, etc.
Offer:
This could either be a promotion or a coupon used on a landing site to attract the customer. The customer puts in their information in return for the offer. The offer must create enough value for the customer to trust, otherwise this may be counteractive.
Should You Buy Leads?
Buying sales leads is easier and more efficient than organically generating your own but is it a better marketing strategy? Of course, it depends what you are selling but generating your own sales leads has many benefits. First, if you buy leads, the potential customers did not opt in to your companies offer. This may result in the customer not seeing your offer if it goes to spam or they simply are just not interested in your product or services. If enough people flag your message, then you may get blacklisted which can hurt your business. So, when deciding if you should buy or generate leads yourself, always create leads organically to ensure your customers are interested in you.