In order to create an effective relevant webpage, that ranks high, you first must look at a few key factors to ensure your page is optimized. To optimize your web page, you must create unique but relevant text, optimize your URLs, use of proper headings, anchor text, and meta tag descriptions. These are just some of the basic but important tools to use if you are looking to improve your page rank.
Optimizing Content
This is considered one of the most important factors when optimizing a website. Valuable, relevant content effects the overall SEO of the website. The content should contain relevant keywords in the text but do not stuff keywords in there as the content on the site is created for the user not the search engines.
Create Descriptive URLs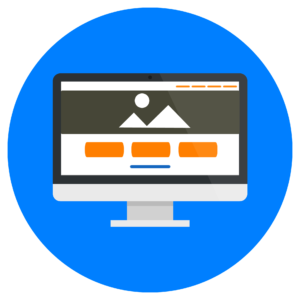 When creating your website, you want to make sure your URL is consistent with each web page. Though it should be brief, you want it to be descriptive enough for SEO purposes. The URL for the web page should be compelling and accurate so when your page gets crawled you will rank higher.
Headers
Your headings on each page should follow the basic protocol of H1, H2, H3, etc. Web pages that have correct headings will ultimately rank higher. The H1 tag is the most important as it should be the main topic of your page. The H1 should contain a keyword as well so it is relevant to the URL and the content on the page.
Meta Tags
Meta tags are snippets of text that describes the content that's on the page. Meta tags lets the search engine know what the page is about. If you have poor meta tag descriptions, you site will not rank as high as it should. The meta description will appear on the search result under the URL, so it is important that it is relevant and describes the result you are searching for.
Anchor Text
Using Anchor text is important when optimizing your web page as well. Anchor text is the clickable text that appears when you hover over the word looks like a link. Using anchor test with relevant words help increase your page rank and create back links which also will improve your page rank.
Conclusion
These are just a few reasons why optimizing your web page is important. There are many factors to use to determine the quality of your web page but using these 4 above are the most important. Making sure you content, URLs, headings, and your anchor text and meta descriptions are all consistent will help your page rank higher.